LINE OF THE WEEK
"One world was not enough for two
Like me and you." Wilde
CREATIVE CONCEPT, ACTIVATIONS, SCRIPTS & EDITING


YUBICO

Focus on living life, not damage control.
With Yubico, you can!


Berghs brief


The challenge was to create a B2C campaign for Yubico, who make the Yubikey - the most secure multi-factor authentication tool.



Art Direction: Louise Marinoff
Strategy: Miina Bergen
WELCOME TO YUBICO
HILLARY
AMI
JERRY
KATI AND HUSSEIN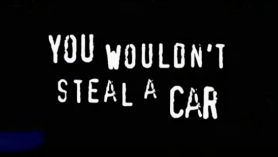 INSTAGRAM POSTS

Remember this? From the anti-piracy video that used to play before the film in the cinema...

The second slide on the post will be a short video of someone tapping a Yubikey against an iPhone, demonstrating how easy it is to use.


We wanted to collaborate with a game to target our gamers, as well as children and teenagers who might influence their parents to buy a Yubikey for them. Fortnite is the most popular game in the world with 350 million users globally. It's also totally online, meaning players are susceptible to online attacks.

Yubico already sell different coloured skins, but these appeal to a specific group and would stand out in a supermarket or tech shop.

Gaming is one of the biggest industries in the world, so it just made sense to tap into that market.